2014 ~ An exciting year for the Lund families!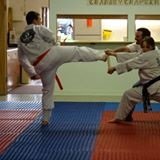 Lund's B Bar Angus Ranch Annual Bull Sale 1pm * Saturday, March 27th, 2021
Selling 90 Bulls
We are praying Psalm 27 & Psalm 91 daily. Also that God would protect and direct us all - in our lives and livestock decisions. We do not want to live in fear, but instead live in faith of the One Who loved us so much, He gave His Son Jesus. We believe that we will "see the goodness of the Lord in the land of the living."
(Psalm 27:13)
God bless and protect us all.
THANK YOU!
What can we say except, "Thank You to our Heavenly Father from Whom ALL blessings flow. Thanks to all our faithful customers & our new ones! Thanks to all the people who bid. Thanks to Scott for his amazing auctioneering skills. Thanks to Bill Pelton & his conference call. Thanks to DVAuction & Jay & Linda Rost.
2020 B Bar Sale Results:
82 bulls at $4734
Top sellers:
Lot 753 B Bar Black Mass son purchased for $8750 by Charles Tennis, Vale, SD
Lot 735 B Bar Windy 7 son purchased for $8250 by Charles Tennis, Vale, SD
Lot 084 B Bar Black Mass son purchased for $8250 by Powder River Angus, Arvada, WY
Lot 648 B Bar Cash purchased for $8000 by Six Creek Farms, Ekalaka, MT
Lot 79 B Bar Windy 7 purchased for $7750 by Wolff & Sons, Lindsay, MT
Lot 361 B Bar Righteous purcahsed for $7750 by Wolff & Sons, Lindsay, MT
Lot 733 B Bar Churchill son purchased for $7250 by Diamond 5 Angus, Savage, MT